Participate in Canadian ISO markets while minimizing costs and maximizing profits
Effectively participate in Canadian wholesale electricity markets with a solution built for North American markets and extensively implemented across the US and Mexico. 
Expertise and support in the Canadian market
Partnering for successful market participation
We are a time-tested partner to North American energy companies in implementing customized software solutions with coordinated, expert support to guarantee long-term customer success.
We monitor and respond to changes and updates to North American markets and have the capacity to integrate with Canadian ISOs.

We maintain a large team with significant expertise on the ground in North America and are looking to expand our solutions to support market participation with Canadian ISOs
We're acknowledged market experts and lean on our experience globally to create best-in-class software

PCI is a true enterprise solution, customizable to your particular workflows and to the demands of evolving markets
Experience a dedicated Client Services Group with an on-call Escalation Team

Optional 24/7 support available where on-call Technical Analysts address concerns within 15 minutes
"PCI listens to user feedback and requests for enhancement. Plus, modification and new features coming from this dialogue tend to benefit all the companies that license the affected applications, and our team has seen many cases of this in action."
As the leading provider of software for power market participants in North America we are eager to support Canadian market participants, including those who participate in IESO, AESO and those who execute bilateral contracts. We have the capacity to tailor our software solution to meet the following needs.

Our ETRM saves you time and money by consolidating multiple vendors and spreadsheets into a multi-commodity trading platform.
GenTrader® offers multiple modeling capabilities that provide near real-time decision support, forecasting, long-range planning, and analytics.
Automate and optimize settlements and billing processes to save time, find discrepancies, and easily manage the changing demands of an increasingly complex industry.
Bring your physical supply and transportation contracts together and get complete control over path selection, strike options and pipeline communications.
Quickly coordinate real-time outages, conduct long-term outage planning, and configure your workflows to streamline your operations while meeting regulatory requirements and leaving clear audit trails.
Effectively plan, schedule and manage all grid outages while meeting NERC requirements with our comprehensive transmission outage management toolkit.
Experience a modern, intuitive user interface, time-saving automations, and dynamic visualizations from a system that has been operating reliably without interruption since 2017.
e-Tag+ sets a new standard for energy tagging software. It's a functionality-rich and secure application that fully integrates with other applications to manage downstream workflows such as power scheduling, transmission operations, billing, and real-time balancing.
Solve the imbalance between generation and the interchange within the Balancing Authority in real time. Review the total interchange, total generation, and total excesses or shortfalls of energy, alongside solutions to reduce any imbalances.
Eliminate the need for clunky spreadsheets and complex workflows and effectively track, calculate and verify all of your system megawatt hours.
We work to support a broad range of market participants in the Canadian market.
PCI is the number one software supplier to energy marketing and trading organizations in North America and one of the most successful in the world with a presence on 5 of the 7 continents.
Since our founding in 1992, PCI Energy Solutions has provided streamlined solutions to complex power management problems across North America and across the globe.
Among Fortune 500 Utilities companies in the U.S., 70% currently use PCI software. And more than 50% of all power generated in North America is optimized using the PCI Platform.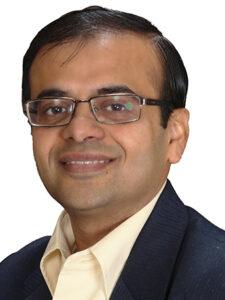 Vice President Business Development
Upcoming webinars and events
Discover our all-in-one
software solution.