Master your transition to sustainable energy
PCI's software empowers energy companies to tackle the increasing complexity caused by the transition to sustainable energy by automating and optimizing processes, by helping to mitigate new risks and by identifying emerging opportunities.
Renewable energy trading & scheduling
Model renewable assets, manage their economics, and properly assess their risk. Manage new commodities like Renewable Energy Credits (REC) so that you can trade them effectively and remain in compliance with Renewable Portfolio Standard (RPS).
Model and manage renewable assets, including their daily ISO operations.

Manage the trading of complex instruments to create necessary hedges.

Manage Power Purchasing Agreements (PPA).

Manage RECs, for asset generation, trading, and/or compliance.

Assess the risk of the portfolio using risk analytics functions
Energy storage optimization & trading
The rapid growth of intermittent renewable generation makes battery storage a crucial component in your portfolio. PCI's suite provides the tools you need to co-optimize energy storage resources and optimally offer them in ISO energy and ancillary services markets.
Run simulated dispatch scenarios with various DA and RT energy and ancillary service prices to help determine optimal bidding strategies
Track state of charge and limit deep cycling events
Automate the bidding process using standard templates with varying risk/return
Model stand alone batteries and hybrid/co-located resources.
Hydrogen assets such as electrolyzers, steam methane reformers, fuel cells, and H2 capable turbines are the next wave of the energy transition.  PCI is developing the tools you will need to optimize and manage hydrogen resources in any ISO market or regional hydrogen hub.
Maximize renewable energy utilization by producing green hydrogen rather than curtailing power
Produce hydrogen for long duration energy storage
Find new revenue streams for renewable hydrogen in one of many new hydrogen hubs
Hydropower optimization & scheduling
Managing every "drop" of value is critical for hydropower resource owners navigating a variable resource rich and greening electric grid.  Therefore, the guiding tenet for PCI's Water Optimization and Scheduling module is to be an approachable yet feature-rich application to meet a shifting hydro operations landscape.   
Manage storage, tailrace, and reservoir levels to shape hydro generation and pumped storage based on market conditions and reliability requirements

Track hydro operations and license limitations across multiple time horizons to efficiently drive operator decisions

Enhanced reporting capabilities to easily monitor trends, perform simulations and provide data driven workflows
The energy transition is driven by the need to mitigate greenhouse gas (GHG) emissions. Whether your goal is to optimize your fleet dispatch with carbon constraints, simulate a carbon tax on your P&L, or simply track stage 1 emissions, PCI's GenTrader can help with your tracking, forecasting and analysis.  
Forecast GHG emissions
Calculate and report stage 1 emissions based on actual generation
Determine the most cost effective carbon reduction strategies for your portfolio
"Our customers benefit greatly from us operating our system most economically, which is due to PCI's robust optimizations and advanced ETRM tools."
A proven partner for navigating change
PCI is a trusted partner to energy companies around the world with a thirty-year track record of rapidly adapting to the ever-changing energy landscape and policies.
Master Increasing Complexity
Manage more generation units, contracts and trades with the same resources through smart automations
Successfully integrate renewable assets into your portfolio with systems and procedures built to accommodate them
Trade and incorporate new market instruments as they're introduced
Capture Emerging Opportunities
Maximize the life of your battery assets with State of Charge Management
Take advantage of the opportunity to trade new commodities like energy credits
Reliably incorporate weather-dependent renewable assets with confidence through industry-leading forecasting
Make better capital allocation decisions about renewable assets and batteries with more accurate load forecasts
Track and document your environmental commitments through emissions and greenhouse gas tracking
Mitigate increased price risks from spikes and negative prices
How SMUD performs enhanced optimization of hydro resources
Watch our webinar with PCI CTO, Buck Feng and Debra Warady from SMUD to learn how Sacramento Municipal Utility District used PCI software to optimize their hydro operations.
Optimize your energy assets to maximize their efficiency
Our GenTrader® platform is the most all-encompassing energy generation and storage portfolio modeling and optimization software available to ISO and bilateral market participants.
Accurate study results no matter the complexity
Insightful information you can use to make profitable and energy efficient decisions
Seamless integration with the PCI software platform
Integrates with any third-party systems
We've recently led the market by innovating emissions modeling, asset-based commodity arbitrage and constrained fuel
A Gas Cost Savings Solution
1-2% of total gas costs saved
Cost savings from utilizing PCI's Gas Management Solution range from 1-2% of total gas costs on average, depending on the size of your portfolio.
Our company vision is to create software solutions that are an integral part of our customers' success, helping them achieve a more reliable, affordable, and cleaner energy future
Our commitment is to empower you to navigate the transition to a carbon-zero energy future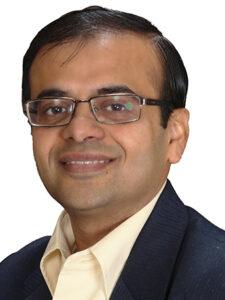 Vice President Business Development
Upcoming webinars and events
Discover our all-in-one
software solution.