Maximize the profitability of your portfolio in US bilateral markets
Make more profit as a supplier of power within US bilateral markets with the most integrated end-to-end solution available. PCI enables bilateral market participants to rapidly enter data, enjoy straight-through scheduling, conduct forecasting, and monitor the profitability of trades in real time to make the most of their generation and financial portfolios.
Integrate, automate & optimize operations to increase profits
The PCI ETRM optimizes front, middle, and back office workflows unique to bilateral power and fuels markets, consolidating workflows into one system to save time and money.
Integrate natively with asset optimization, including Trade suggestions
Guarantee the profitability of trades by knowing your break even for purchases and sales before you commit
Actualize trades in Bilateral and organized markets
Save time and money by receiving suggested bookouts and path outs
Automate e-Tag and deal creation, enabling traders and schedulers to rapidly execute a high volume of deals
Execute soft and hard risk control validations at the time of Deal Capture
Automate risk compliance and streamline Middle Office Workflows to save time and money
Manage simple or complex contracts efficiently in less time
Simplify invoice generations and validation with a user-friendly billing dashboard
The most complete software for US bilateral markets
From deal capture to risk management to settlements & invoicing, PCI's bilateral market solution offers time and money saving features alongside powerful integrations to other parts of PCI's solution and the industry (i.e. ICE). Use GenTrader® to optimize your assets and provide trade suggestions that can then be automated through PCI's ETRM and converted into organized market instruments or bilateral instruments.
Speed up the entry of trades. See a deal and schedule it with the click of a button.

Test for profitability by evaluating "what if" scenarios

Conduct FIX trade captures and receive ICE pricing by interfacing directly with ICE
Receive scheduling suggestions
Automate the Deal to Market Instrument Workflow
Easily checkout with counterparties
Get feedback while capturing trades
Keep track of credit limits with counterparty credit exposure
Know where your stand financially with Deal Valuation
Enjoy a robust Mark-to-Market solution (MTM)
Allocate settlement charge amounts to pre-defined buckets based on rules
Run and distribute automated reports on settlement data or access it directly
Quickly identify discrepancies
Dispute, track and resolve settlements
Easily create and approve invoices within PCI
Connect to any general ledger system
Automatically update counterparty credit exposure for middle office transparency
Native Platform Integration
Receive trade suggestions from GenTrader® , PCI's portfolio optimization module
Convert a trade into a complex market instrument in PCI's GenManager®
We work to support a broad range of customers.
Expertise to support you in any market
Partnering for successful bilateral market participation
We are a time-tested partner to energy companies in implementing customized software solutions with coordinated, expert support to guarantee long-term customer success.
We understand and are experienced in WSPP and NAESB agreements and have codified that knowledge into software
We monitor and respond to Organized Markets, NAESB WEQ and ICE changes and updates so you don't have to
We're acknowledged market experts and lean on our experience, and that of our customers, to create the best software available for US bilateral markets
PCI is a true enterprise solution, customizable to your particular workflows and to the demands of evolving markets
A dedicated Client Services Group with an on-call Escalation Team.
Optional 24/7 support available where on-call Technical Analysts address concerns within 15 minutes.
"Customer Success" is our core cultural value.
More than 50% of all power generated in North America is optimized using the PCI Platform.
Maximizing savings with integrated solutions
Santee Cooper has realized over $450,000 in savings within the first four months of implementing PCI's SEEMTrader module. The integration between PCI solutions like GenTrader and SEEMTrader helps Santee Cooper optimize operations, forecast effectively, and price bilateral deals profitably.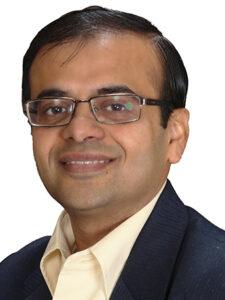 Vice President Business Development
Upcoming webinars and events
Discover our all-in-one
software solution.