The only ETRM system built for power market participants
Our ETRM can save you time and money by consolidating multiple vendors and spreadsheets into a multi-commodity trading platform built and optimized for ISO trading and bilateral markets.
Everything you need in an ETRM and nothing you don't
Unlike legacy ETRMs we focus on customers who trade physical power and fuels,
so we understand what you need in an ETRM and what is dead weight.
Improve coordination with real-time data available across all desks
Improve outcomes by basing decisions on a single source of record
Report with confidence with robust analytics and reporting at every level
Quickly identify hidden deal opportunities
Optimize your hedging strategy with energy trading automation software
Automate emissions tracking and management
High availability in a cloud-based, flexible architecture
Only pay for and maintain functionality you need with software built for physical power companies
Get evergreen customer support for disruptive technologies and market changes from a provider focused on physical power
"In the first six months of using PCI's ETRM tool, we saw initial savings of over $160,000 just due to efficiency gains. The savings have only increased since we added system enhancements."
"PCI has proven to be a very reliable partner in support of our trading activities. They've really helped speed up our back-office workflow to close the book faster, identify meter data errors, and validate complex settlement calculations."
Optimize all of your workflows
Manage and optimize all the workflows associated with physical power delivery, power trading, settlements, reporting and compliance with the most comprehensive solution in the space.
Deal Management & Capture
Integrate with exchanges like ICE
Get analytics and real-time pricing
Simplify position management
Integrate with North American ISOs
Create and submit bids
Utilize e-Tagging workflows with e-Tag+
Understand the value of your portfolio
Model your assets holistically without taking shortcuts
Exercise granular trade controls and quickly prove process adherence in audits
Monitor credit in real-time. No waiting on a lengthy End of Day process
Calculate statements and settle  invoices
Identify discrepancies with detailed shadow settlements
Process physical and financial contract settlements for power and fuel commodities
Seamlessly integrate with your existing ERP/GL system
Generate FERC, EIA and other regulatory reporting out-of-the-box
Extract data for analytics
Conduct post-analytics
Enjoy peace of mind with user security including audit reports and controls
Take a video tour of our Fuels & Power ETRM Platform
This five minute video tour gives you a high-level overview of our ETRM software
You don't have to settle for a traditional ETRM
If you find your ETRM difficult to maintain, expensive to upgrade, or if it has struggled to keep pace with energy market changes, you should consider changing it. Our team have experience supporting companies as they switch from legacy ETRM systems. 
"With their success in building a base of referenceable clients in Europe, Australia, and Central & South America, we do anticipate that PCI will become a strong competitior in many, if not most, ETRM power and fuels deals around the globe."
GenManager®, PCI's front-office solution, enables you to build sets of bid/offer strategies in-advance for day-ahead and real-time, then quickly scrutinize awards to make well-informed strategic trading decisions, fast.
Automatically download exchange executed trades, or simply enter trades quickly
Gain efficiency in your scheduling workflows by easily creating and linking e-Tags for power, automatically submitting nominations to pipelines for natural gas, or importing train manifests for coal management
Quickly view up-to-the-minute accurate position reports, from 20 years out to 5 minute real-time granularity
Evaluate trading opportunities with our Real Time Pricing tool to maximize trade values
PCI's ETRM helps to tightly integrate middle office with sales and trading teams, providing them with support on market risk positions, risk compliance, and quantifying their financial impact. It also helps to meet transaction reporting requirements by ensuring initial trade bookings, amendments, allocations and novations all happen in a timely manner. 
Analyze commodity trading activities and monitor market risk and internal compliance 
Prepare exposure and Mark-to-Market reports  



Easily manage a portfolio of trading counterparts 
Enjoy best in class P&L attribution and drill down capabilities across complex derivatives and physical power businesses
End-to-end workflow support for both ISO-controlled and bilateral trading markets with robust functionality for optimizing settlements for a wide array of market instruments.
Allocate settlement charge amount to pre-defined buckets based on rules.
Run and distribute automated reports on settlement data or access it directly.
Shadow and verify ISO charge codes.
Quickly identify discrepancies. Dispute, track and resolve settlements.
1-2% of total gas costs saved
Cost savings from utilizing PCI's gas Management Solution range from 1-2% of total gas costs on average, depending on the size of your portfolio.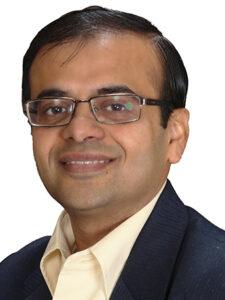 Vice President, Business Development
Upcoming webinars and events
Implemented in the following markets:
CAISO (California ISO)
ERCOT (Texas ISO)
ISO-NE (ISO New England)
MISO (Midwest ISO)
NYISO (New York ISO)
PJM Interconnection (PA, NJ, MD)
SPP (Southwest Power Pool)
Available for implementation worldwide
Discover our all-in-one
software solution